Big News! We have rebranded from Creditinfo to EveryData Jamaica!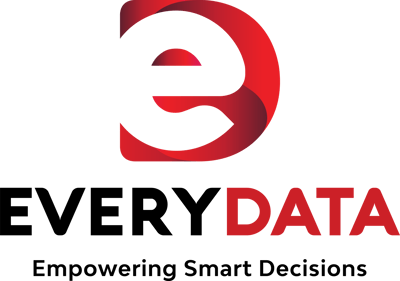 CREDITINFO JAMAICA LIMITED TO BECOME EVERYDATA
Jamaica's leading credit bureau rebranding to reflect plans to dominate the big data market
KINGSTON, JAMAICA. DECEMBER 14, 2022 –- Jamaica's leading credit bureau has signaled its desire to become the leading data analytics firm in the Caribbean in announcing its plans to rebrand from Creditinfo Jamaica Limited to EveryData Jamaica Limited.
CEO of Creditinfo Jamaica Limited, Christopher Brown, in making the announcement of the imminent rebrand, confirmed they are making significant technological investments toward their ability to rapidly transform all forms and volumes of data into high-quality business insights, in addition to their core services as a credit bureau.
"While we will, at our core, remain focused on credit reporting and risk management, we have developed systems, processes, products, and solutions that are geared toward managing and utilizing data to advance organizational efficiencies in this increasingly digital era. We, therefore, are announcing this expanded facet of our operations through this name change and rebranding. In essence, we are now more than just a Credit Bureau!"
Group Chief Executive Officer (CEO), Kristinn Agnarsson, who oversees all of the company's operations across the Caribbean, reassured partners that governance structure and commitment to the Caribbean market will remain unchanged through this rebranding exercise.
"The future of business is data. Our focus is to become that preferred partner businesses rely on to make sense of big data toward making better decisions, reducing risk and improving their profitability. At our core, we also remain driven by the extent to which our solutions will help to democratize affordable credit in the markets we serve. We will measure our success by our profitability, by how strong our connections are with all our partners and by our employee satisfaction levels. The rebrand allows us to reset and strengthen our perspective around these important goals."
ABOUT CREDITINFO JAMAICA
Creditinfo Jamaica Limited, which has received regulatory approval to rebrand to EveryData Jamaica Limited, is the Caribbean's most technologically-advanced credit bureau. Throughout its many years of experience in collecting information about borrowers' credit behaviour, it is now poised to provide 'Every Data' that can help financial institutions reduce risks, enhance profitability and, consequently, make products more effective for consumers. EveryData aims to stand apart in the market by consistently investing in its people and its fintech solutions towards maintaining complete and accurate records of all loan transactions in Jamaica. With operations also in Barbados, Guyana and the Eastern Caribbean Currency Union (ECCU), the group is owned by StoneCo CI Limited, a Brazil-based leader in financial technology solutions that empower merchants and integrated partners to conduct electronic commerce seamlessly across in-store, online, and mobile channels. Please engage our media contacts below pending the imminent completion of our transition to our new website and email addresses.
Let's Talk About Your Business Goals!
Talk directly to our experts
Book a meeting at your convenience