LoanBox: End-to-end Digital Lending System
EveryData Jamaica is pleased to present its unique end-to-end digital lending solution, LoanBox. This solution allows financial institutions to transform their client experience into a streamlined "World-class Digital Journey" by combining the best automation and loan assessment tools into one product.
Key Features
LoanBox is a digital lending system that streamlines the loan application process, making it faster and more convenient for borrowers.
With LoanBox, borrowers can apply for loans and track their status online, eliminating the need for in-person visits to a bank or lender.
LoanBox also uses advanced technology to analyze a borrower's creditworthiness and provide personalized loan options.
LoanBox has a state-of-the-art digital biometric identification system integrated. Learn more about eKYC here.
If you're in need of a full loan management system, consider using LoanBox for a quick and easy installation process.
Full Loan Management Control
Loan application management
End-to-end digital process includes verification, scoring, underwriting, supports a four-eye check, and allows accessing borrowers' data and loan history.
Transactions Management
Easy access to loan attributes and parameters, related transactions,
and dynamic amortization schedules with repayments, interest accruals with back office finance software.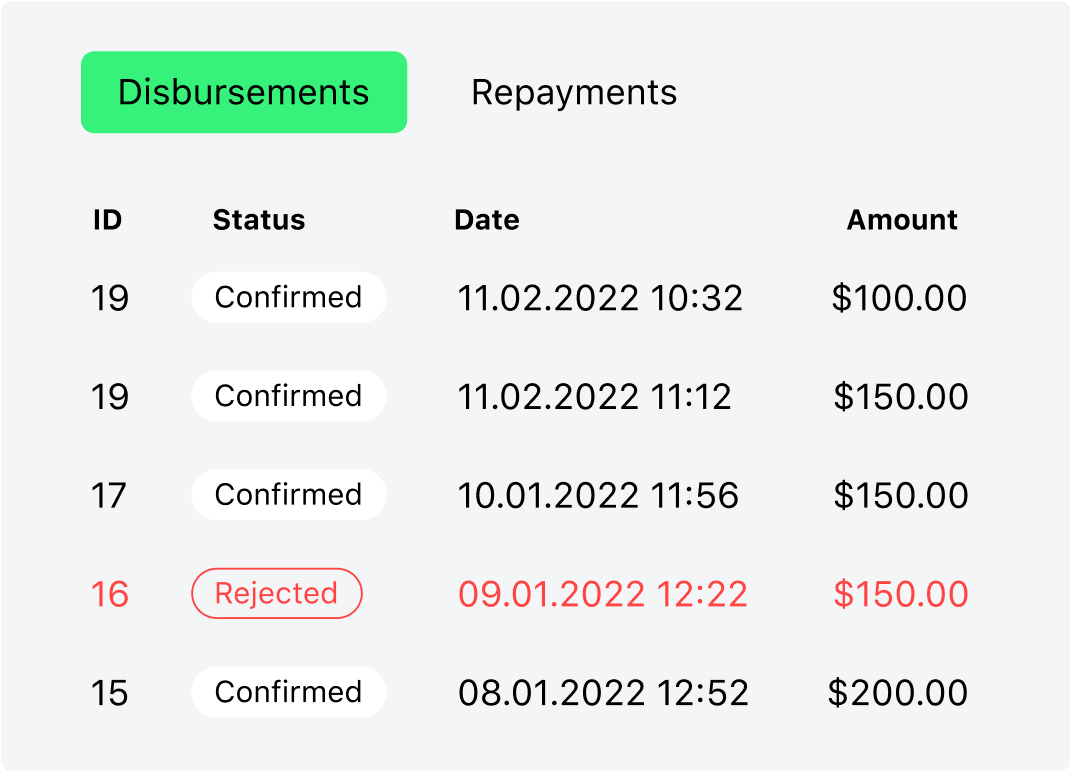 Download LoanBox brochure